Tiger Safari
The Tiger Safari collection is inspired by adventures on Safari in the national parks of India. Our characterful hand screen printed fabrics tell the story of tourists in jeeps and on elephants circling tracks in the hope of spotting a tiger, whilst deer roam in the forest and monkeys chatter in the trees.
Safari Inspired Designs
Inspired by tigers hiding in the undergrowth surrounded by people in the park, our Tiger Safari print is a fun twist on a traditional trellis pattern.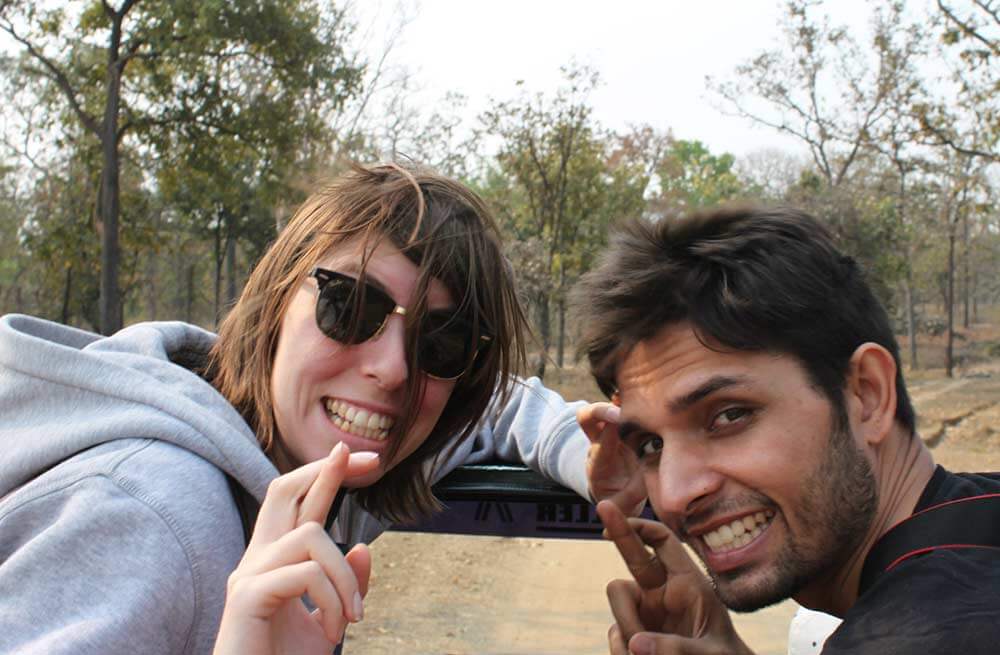 Illustrated Tracks and Trails
This looping monochrome pattern captures the universal safari experience of driving round in circles following pugmarks and jeep tracks in the hope they'll lead to a sighting.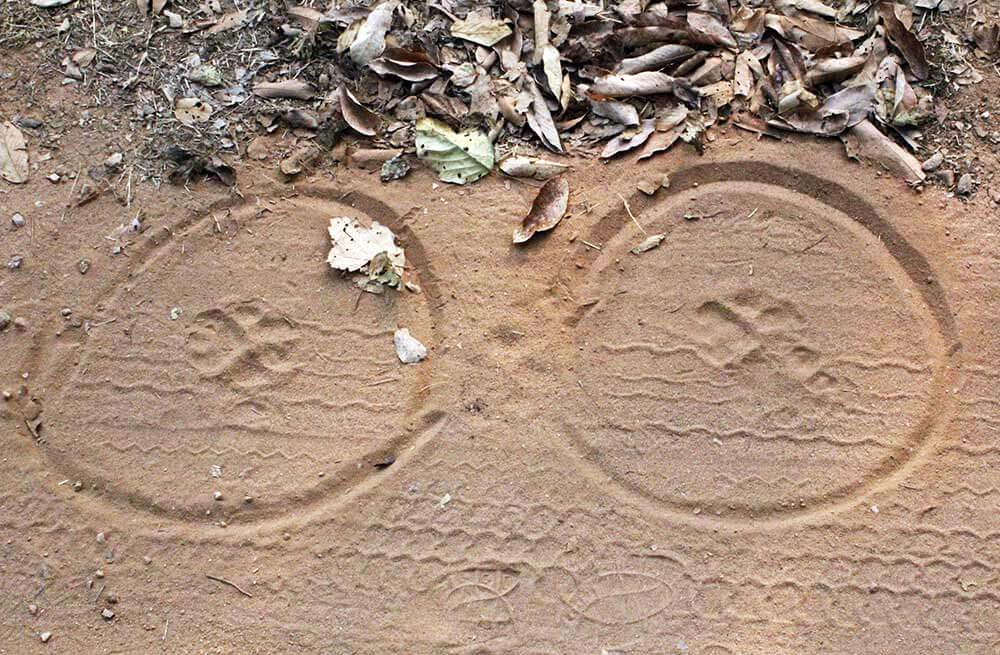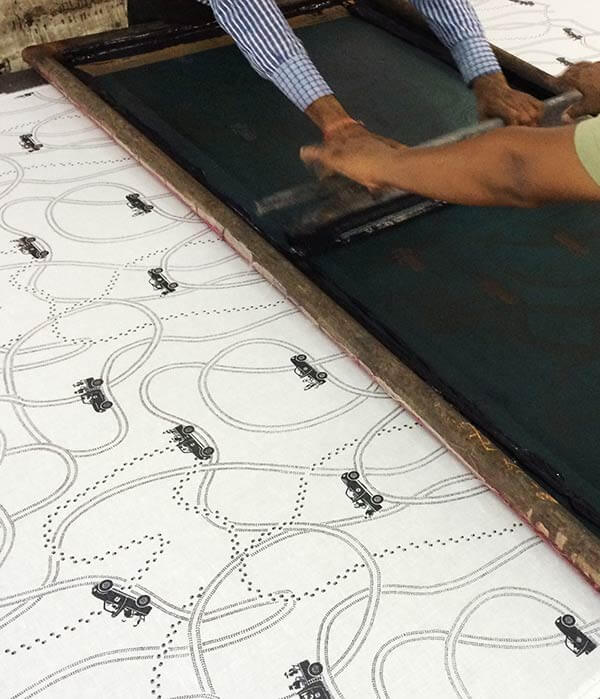 Camouflage and Animal Prints
Inspired by hard to spot 'Big Cats' camouflaged in the jungle, our Big Cat Camo fabric is a wild mix of tiger stripes, leopard spots and camo print, hand screen printed in foliage green and fierce orange.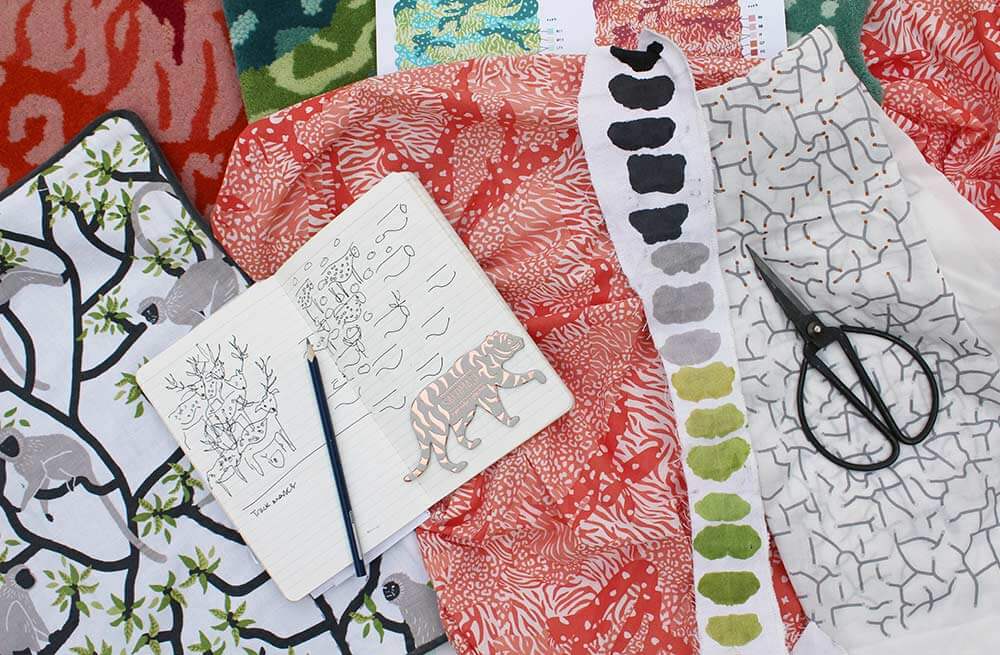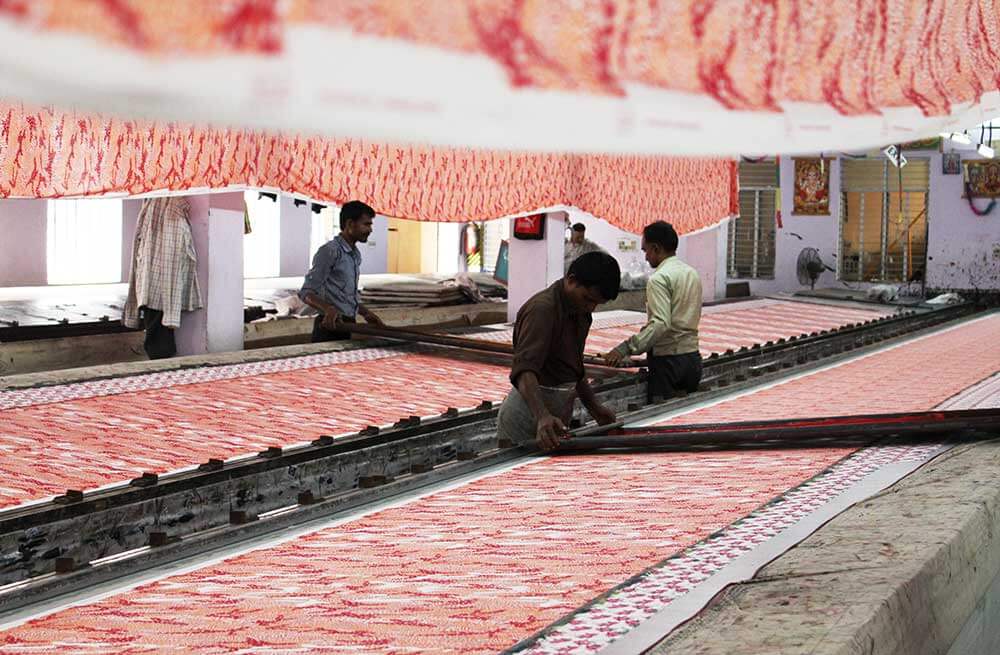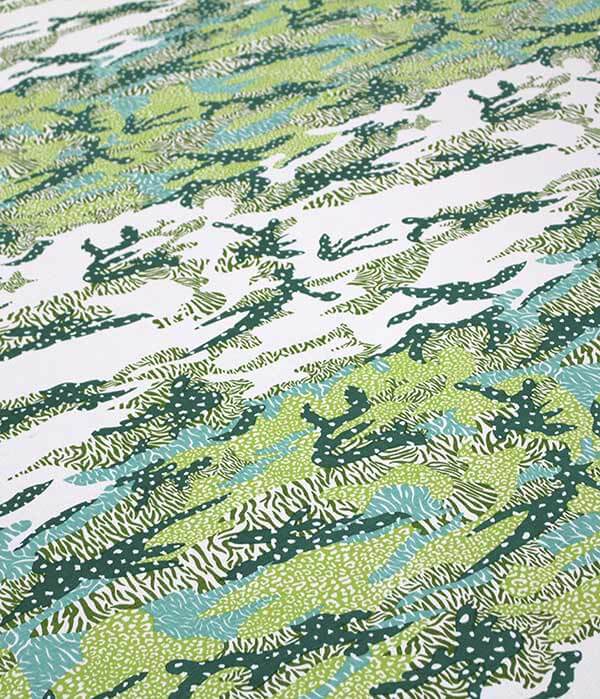 Fabrics with Forest Scenes
Even if you don't spot a leopard or tiger you're guaranteed to see a lot of Spotted Deer, as illustrated in our whimsical print of deer in the forest.
Monkey Prints
One of our favourite designs in the collection, this was inspired by another ubiquitous sight, the cheeky but elegant Langur. These monkeys gather in groups and jump between branches, shaking leaves onto the forest floor.