Process & Ethos
All our products are designed by us and brought to life by experienced and skilled artisans in India.
Ethical Values
As a small independent brand, the way we make our products is as important as their design. We are mindful of creating in a slow and conscious way with respect for the handmade process, our planet and people. Safomasi products are carefully stitched and finished in-house in our clean and spacious South Delhi studio by our small team of talented tailors.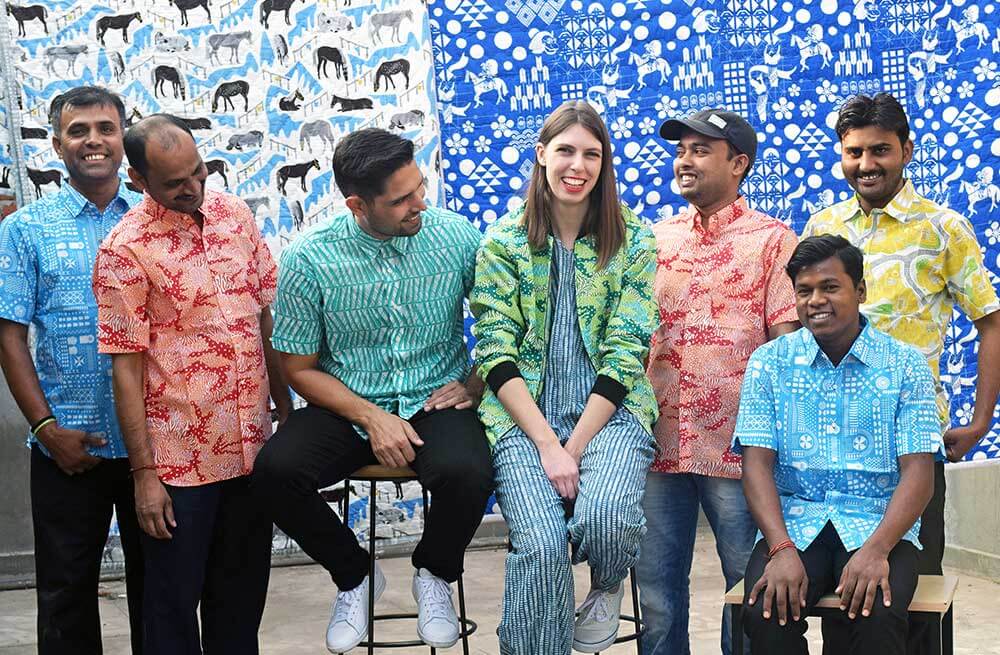 The majority of our fabrics are screen printed by hand, a process in which each colour in the design is printed separately through a mesh silk screen. This is a traditional print technique that requires skill and patience. We have a wonderful relationship with the family run screen printing workshop in Noida, near Delhi, who we have been working with for many years, and our favourite days are spent together sampling new designs.
Our quilts are handmade by artisan groups in Delhi. Our rugs are hand woven and hand tufted in Bhadohi, Uttar Pradesh. A special mention goes to Maninder's grandmother (and friends) who made the fabric covered pom poms in our Pushkar collection from their village in Haryana.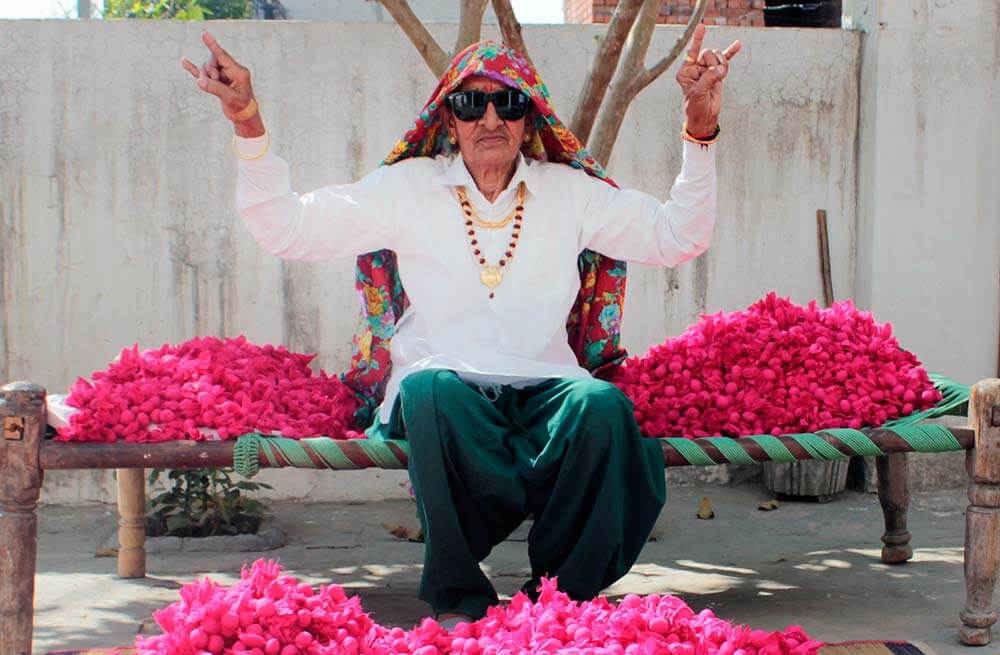 Sustainability
With a focus on quality and attention to detail, our products are designed to last. To reduce waste we produce our fabric in small batches, keeping limited stock and making many pieces to order. We only use natural materials and ensure that fabrics are dyed AZO free, without harmful chemicals. We use water based inks to screen print fabrics and as little plastic as possible, shipping in cardboard boxes or compostable mailing bags.